Epic journeys
About our kayak tours
Free Worlding Romania offers customized private kayak tours. Custom trips can be booked as single day trips, multi day tours or combined with trekking and overnight camping or hotel stays. Tell us your favorite activities and must visit destinations in Romania and let our team create a bespoke itinerary to suit your travel needs. Together we will create the perfect adventure for you!
There are 15 seats available in double and single kayaks (seats will be reserved in order of subscriptions).
This tour was thought to be suited to anyone over 18 years old.
The tracks are easy and no previous kayaking experience is required.
All kayaks and safety equipment are brought by our team: kayak, paddle, float vest, spray-deck, waterproof bag, tent, isoprene, sleeping bag.
You will be constantly accompanied and assisted by 2 or 3 experienced Free Worlding guides.
We can offer you this tour in many variants and with multiple destinations. We can also customize the tour depending on the number of days you have available!
You will discuss all these details with the representatives of our travel agency when you want to book the tours.
Examples of possible kayak tours
3 days on the wild beaches of Black Sea
* 3 days in the Danube Delta and the wild beaches of Black Sea
* camping on the wild beaches
* nights with campfire and nice people
* 2 permanent professional guides
* landscapes of rare beauty
* the largest freshwater lake in Romania
* food and supplies for the whole group
* wild and secret places, almost untouched by people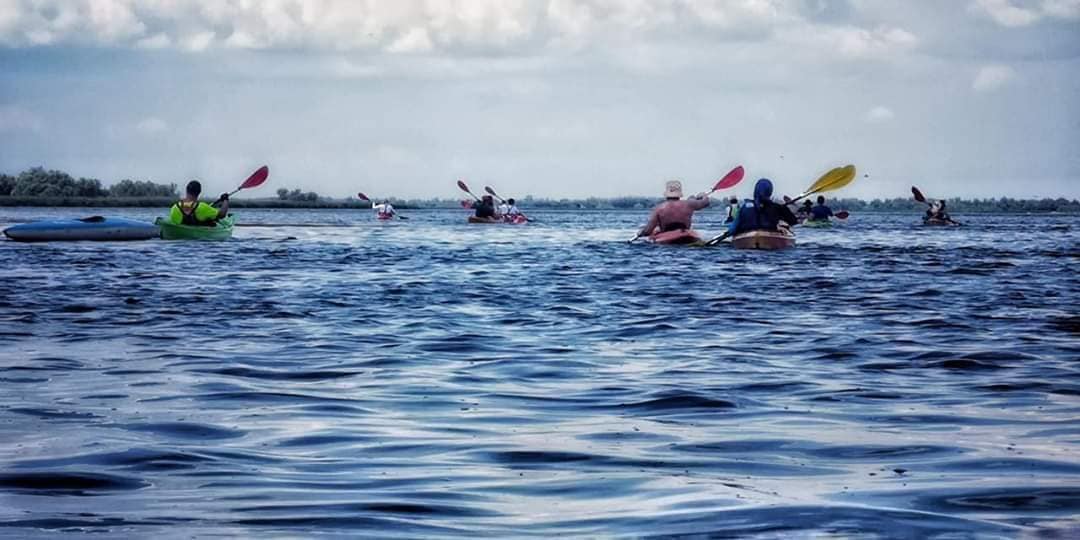 3 days on the Danube Gorges
* 3 days on the most spectacular segment in the entire Danube area
* a wonderful campsite with many facilities
* delicious food served by our host
* 2 permanent professional guides
* landscapes of rare beauty
* food and supplies for the whole group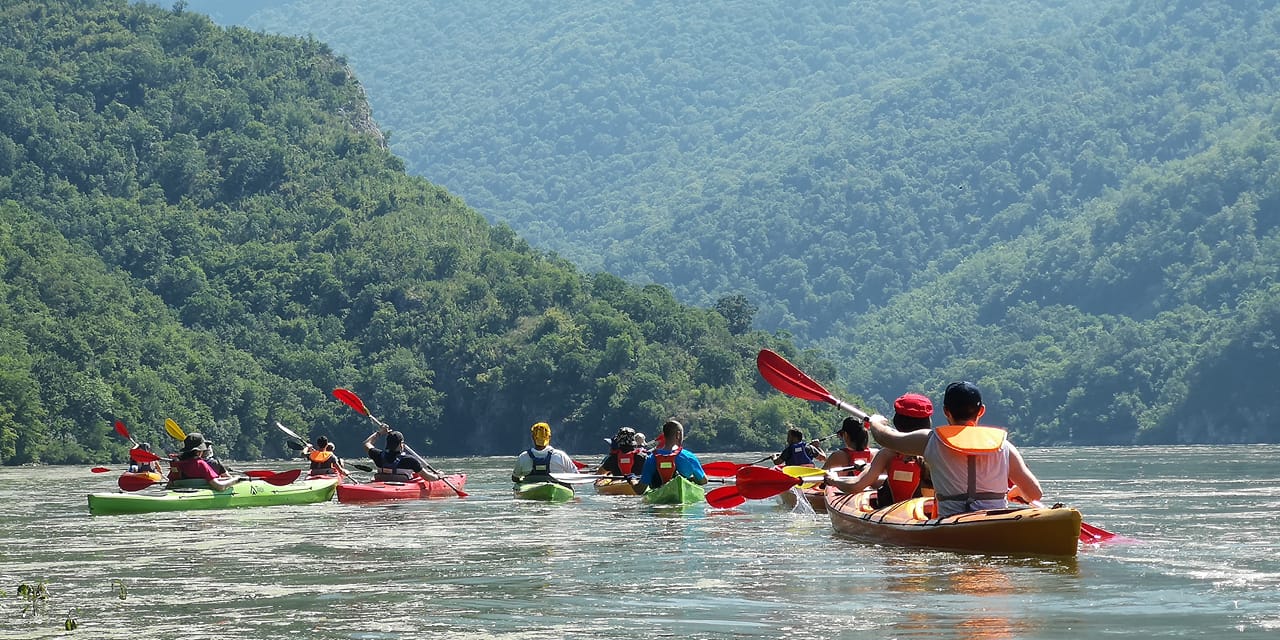 3 days in the Danube Delta
* 3 days on the most exotic ecosystem in Europe
* traditional food
* 2 permanent professional guides
* landscapes of rare beauty
* food and supplies for the whole group
* birds and fish heaven
* the tour can be customized with safari in 4x4 cars, cart rides, wildlife watching, multiple culinary experiences, wreck visits, wild beach days, etc
* narrow channels, lakes, natural floating islands, seasonally submerged riverbank mangroves and reeds, marine and river sand dune ecosystems and salt pans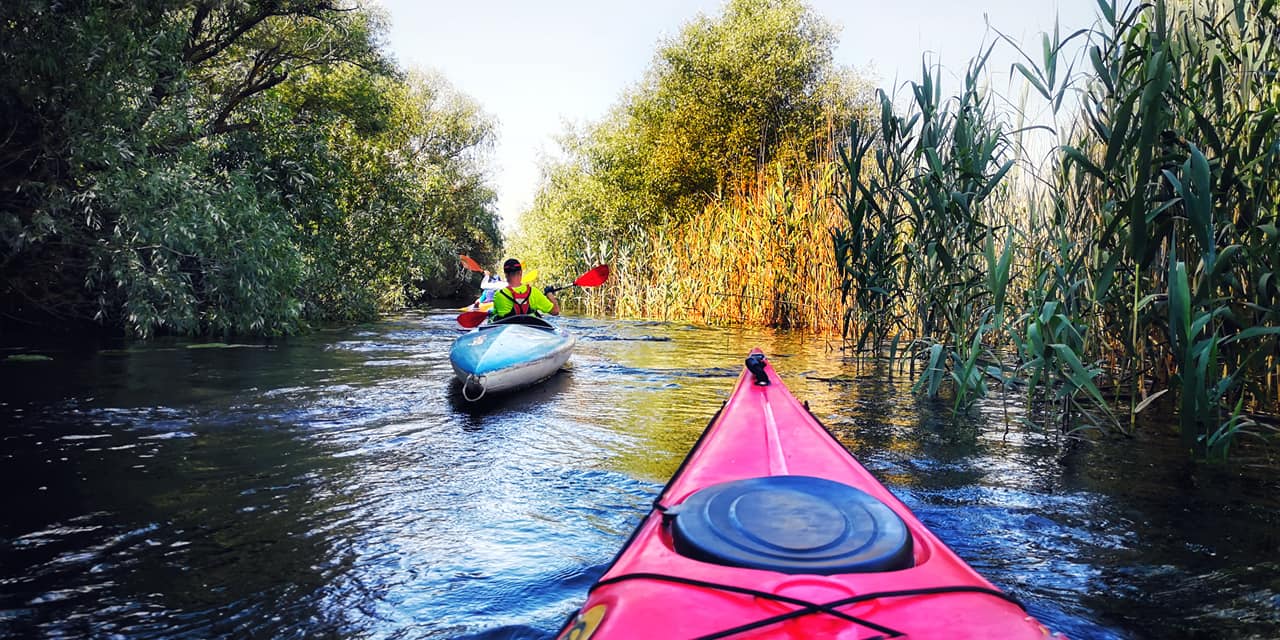 Kayaking on Vidraru lake & trekking in Valea lui Stan Canyon
* 3 days on the most spectacular places from Romania
* campsite with many facilities
* trekking in the best adventure canyon in Romania
* nights under the sky full of stars
* 2 permanent professional guides
* one of the largest water stretches in Romania
* food and supplies for the whole group
* hammocks and relaxation in the middle of nature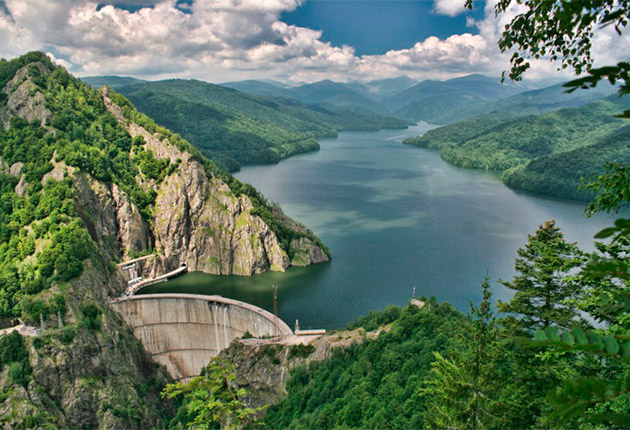 Kayaking and trekking to isolated villages from the Cerna mountains
* 3 days on the most isolated places from Romania
* campsite camping near an isolated farmhouse in the mountains
* people and communities living isolated in the mountains
* nights under the sky full of stars
* 2 permanent professional guides
* food and supplies for the whole group
* hammocks and relaxation in the middle of nature
* organic food cooked by the locals
* a unique experience that you will not find anywhere else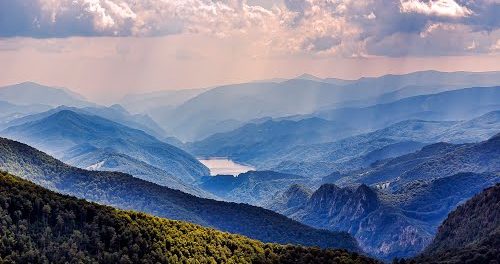 Kayaking on the Siriu Lake & trekking to Lacul Vulturilor
* 3 days of kayaks and trekking in the mountains
* camping on the lake shore
* nights in the wild with campfire and nice people
* 2 permanent professional guides
* day of trekking to a spectacular lake at the top of the mountains
* food and supplies for the whole group
* a unique experience trekking - kayaking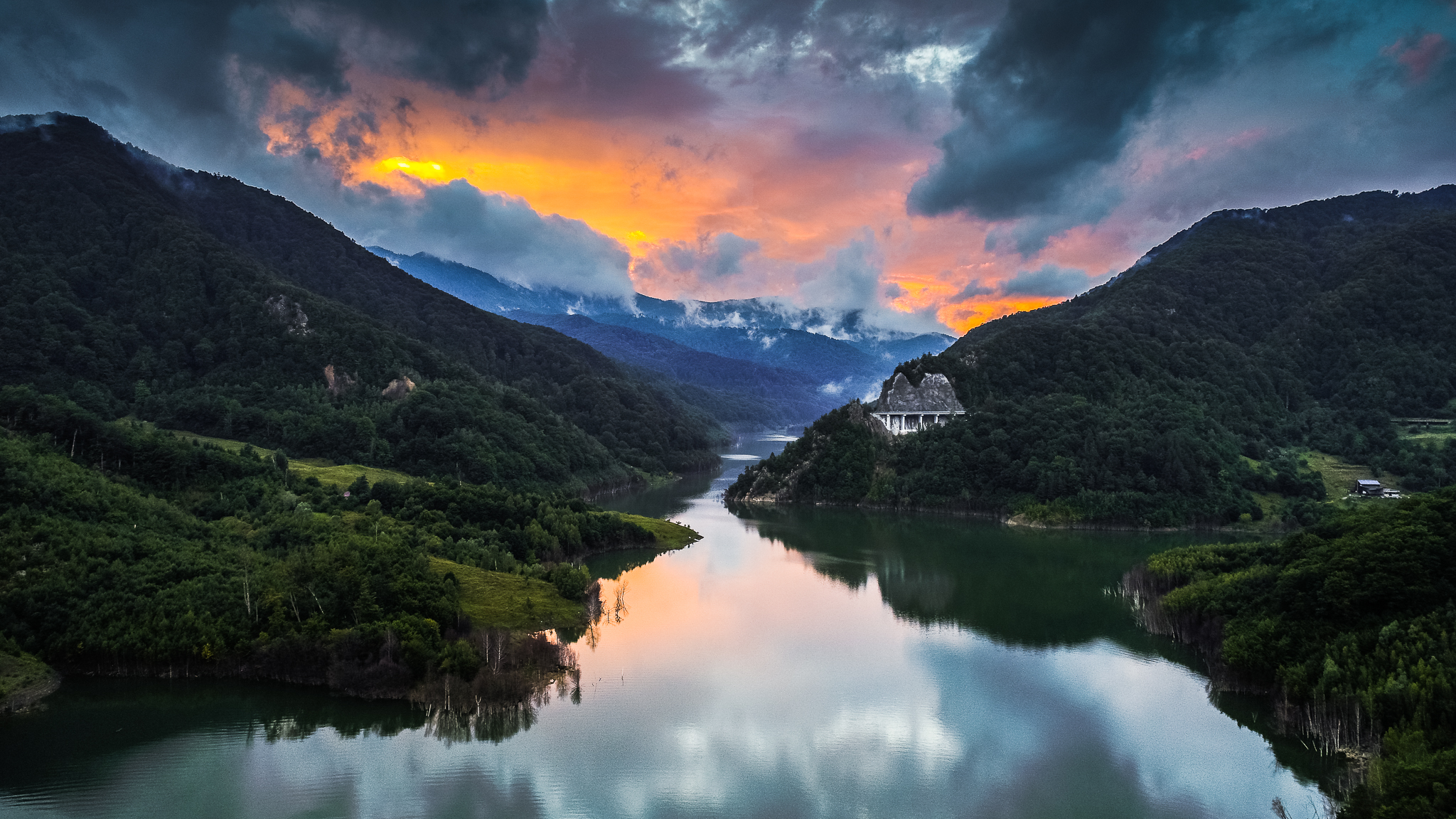 Kayaking on Olt River
* 3 days to one of the nicest and most natural rivers in Romania
* camping in nature
* nights with campfire and nice people
* 2 permanent professional guides
* visiting from kayak the Saxon part of Transylvania
* incredible panoramas with Fagaras mountains
* food and supplies for the whole group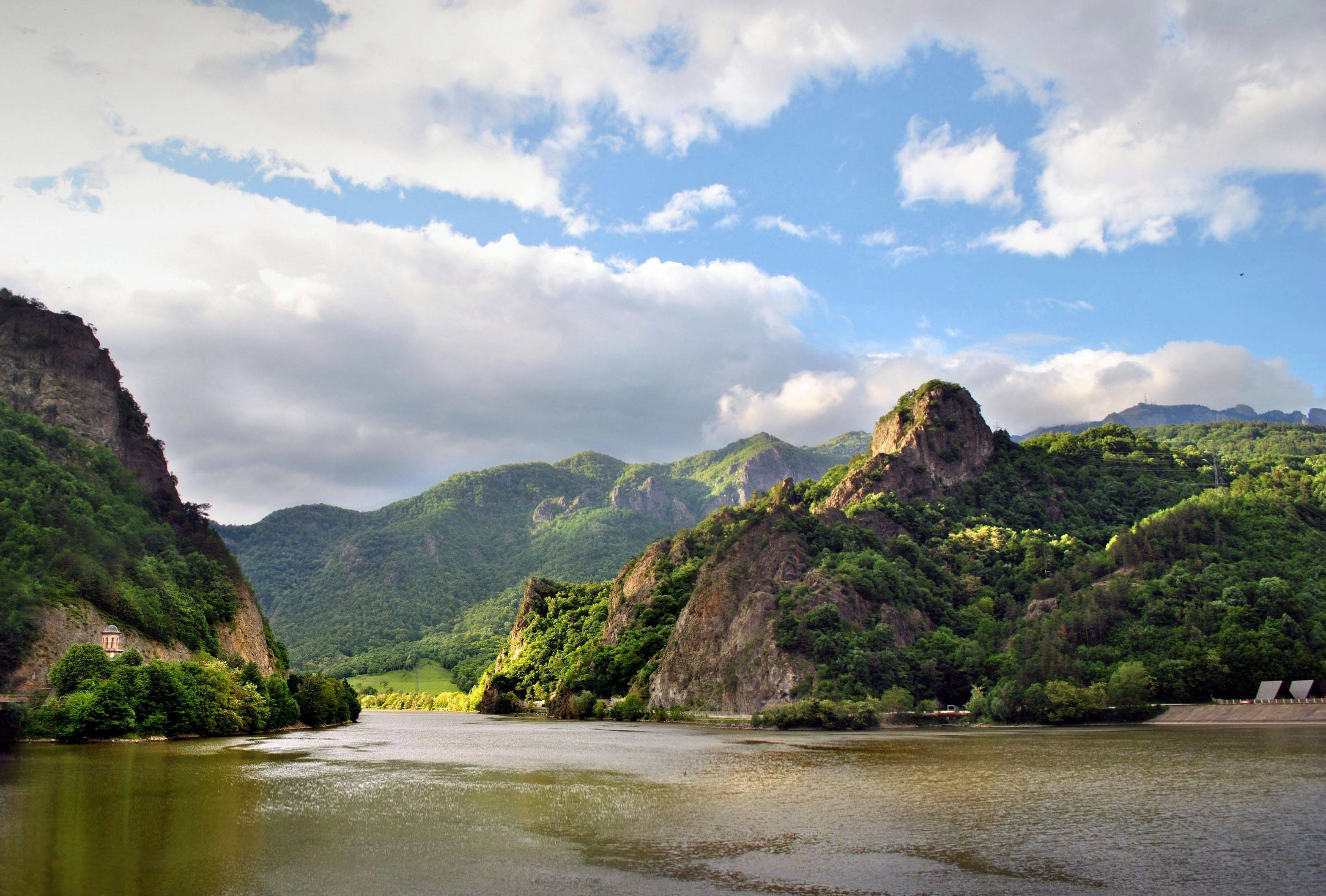 What is included in the price:
All the activities
2 or 3 professional tour guides (English speaker)
Picnic in nature
Water, food, fruits
Anti-mosquito product
Campings and hoteles during the tours
Driver
Transfer from and to the hotel
Our Adventure-Minivans for the entire duration of the adventure – fuel included.
Complete equipment – kayak, paddle, float vest, spray-deck, waterproof bag, tent, isoprene, sleeping bag
Tax to access
What is not included in the price:
Airport transfers
Accommodation nights outside the tours
Flight tickets
Alcoholic and non-alcoholic beverages
Other personal spending
Necessary equipment:
hat
sunglasses
sun protection cream
towel
swimsuit
warm clothes for the evening
changing clothes
rain-coat
Important note:
We can organize this tours from March to November.
The tracks are easy and NO PREVIOUS KAYAKING EXPERIENCE IS REQUIRED